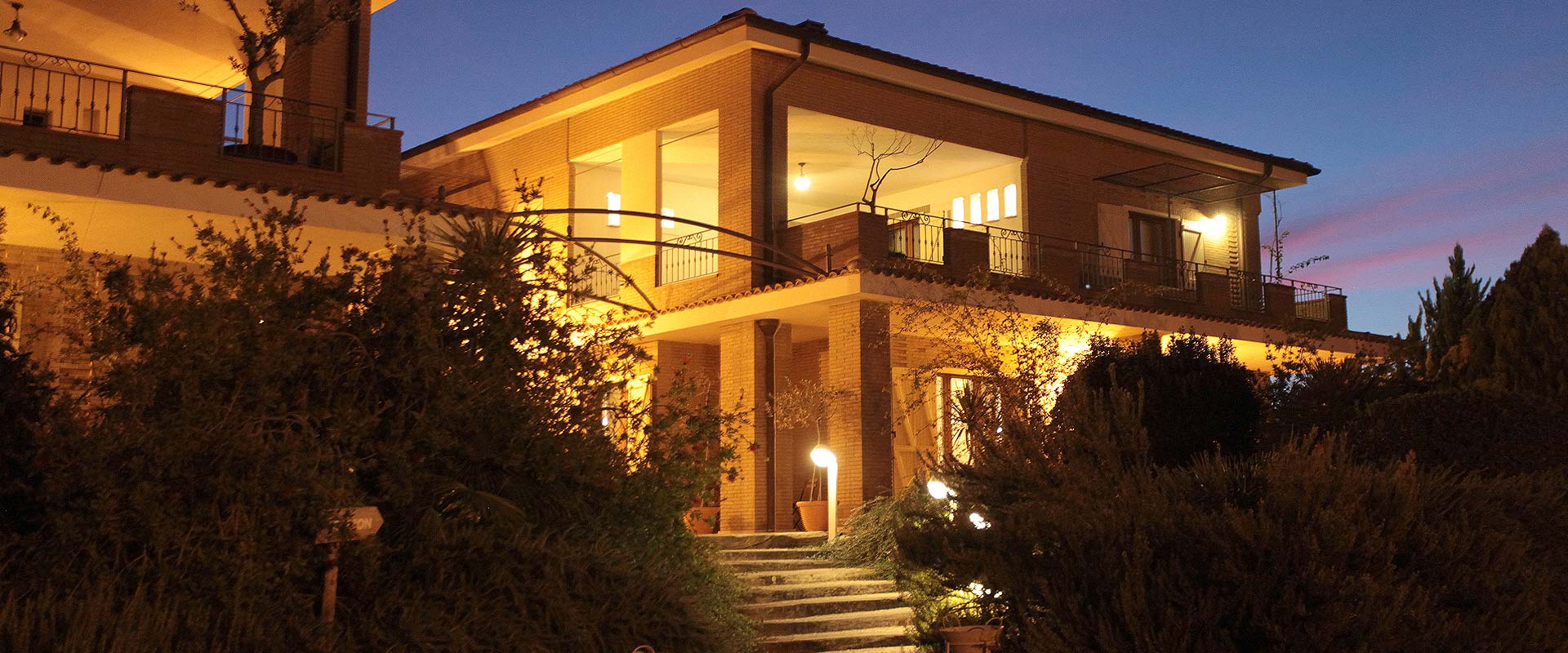 Hotel in Lucera - Relais in Contrada
The Relais Incontrada, a small hotel in Lucera, in the countryside, but not far from the city centre. The Relais Incontrada is a small full service lodging Country Estate that offers extensive guest services. It is a destination frequented by vacationers in search of relaxation and entertainment not far from the city.
It is a small building with a beautiful porch: this is how our Relais Incontrada introduces itself. Modern and functional, yet solid and fortified country house known as "Masseria", typical of Southern Italy, mainly of the region of Puglia. Today it has been transformed into a rustic and ancient lodge. The Relais Incontrada has the services of a hotel, but it is much smaller than the other hotels in Lucera; it is intimate and homely as a Bed and Breakfast; open in the countryside and absorbed by the colors of a Country Estate. Moreover: about ten meters distance there is the State Road 17, by where you can reach the inhabited area and the whole inestimable artistic patrimony of this small and once glorious city.
On the wide entrance square you'll find the bushes and shrubbery of the Mediterranean Macchia which marks the border between what it is outside and inside of the hotel. It has an interior carefully cured, elegant yet sober, that becomes the beautiful frame of ceremonies, business meetings, exhibitions and presentations.
Dinner with friends, when the social roles are forgotten for friendly entertainment, the restaurant of the Relais becomes simply the Inn Pampanelle. The name probably comes from the homonym specialty of pork meat, definitely spicy, roasted and rolled up in the leaves of the grapevine by the shepherds' during the transhumances. Tastes and perfumes of other times! A small distance from the Relais (and this is what makes this place more interesting than the other hotels in Lucera) passes the stretch of the road Micaelica, a ramification of Francigena road, that goes downwards from Troia, crosses the river Celone and continues on the ancient stoned road from Castelluccio Valmaggiore up to the Castle. An experience that reassures the soul besides being a healthy walk.
Among the other hotels in Lucera, our Relais fulfills an excellent compromise: it is absorbed in the silence of the countryside but it is also close to the city; it caresses the senses with the tastes of the good cuisine but it is a few steps away from a spiritual journey.